Organic Midnight Extra Virgin Olive Oil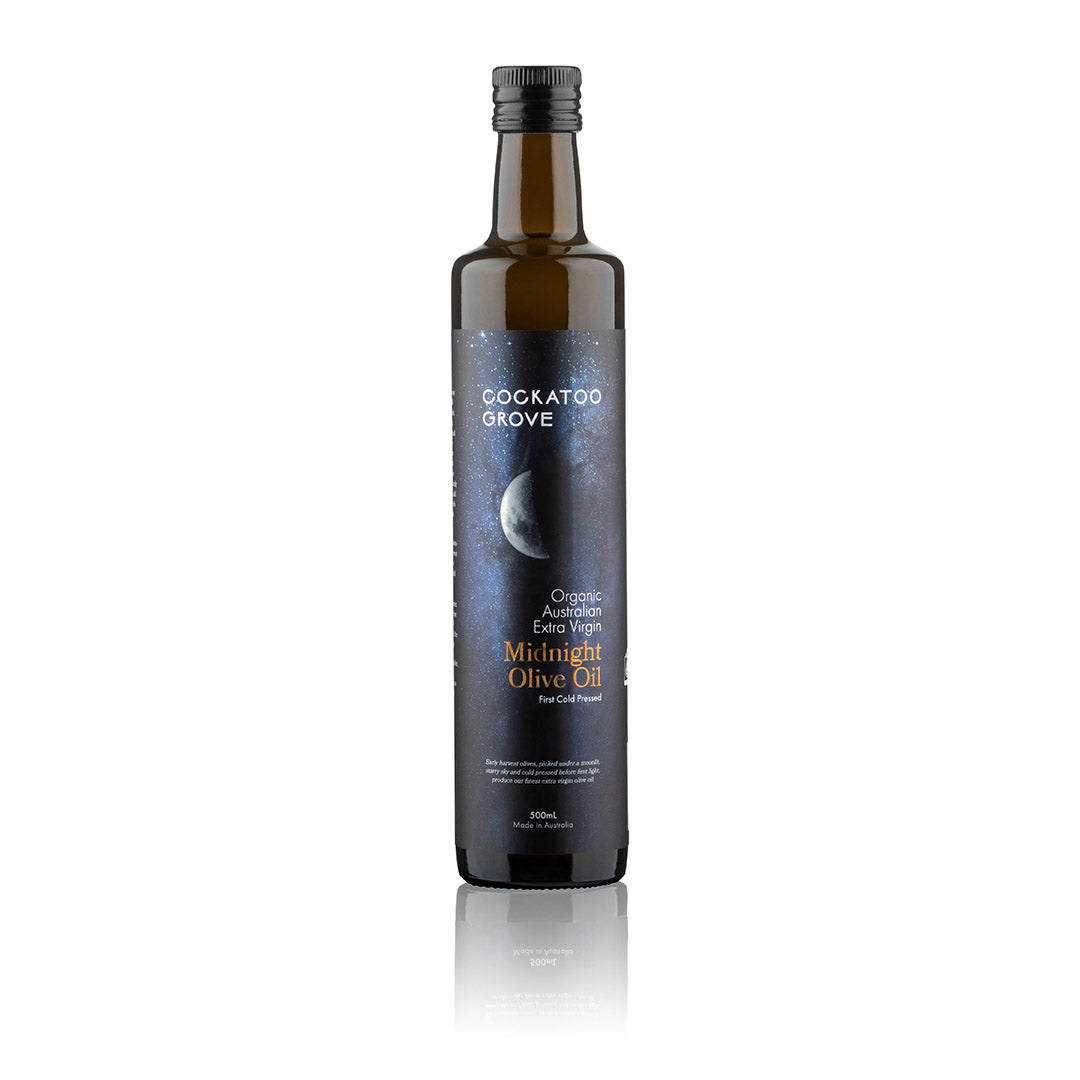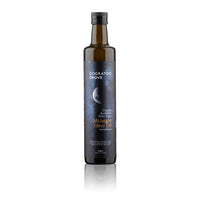 Organic Midnight Extra Virgin Olive Oil
NEW SEASON - 2023 HARVEST

Fresh, new season's oil is one of life's great gourmet experiences!
New season's oil is extra virgin olive oil at its absolute best. It may be a little cloudy and there may be some settle sediment - typical of super fresh oil. It is perfectly fine to consume cloudy oil, and any sediment.
Creamy, delicious Organic Midnight Extra Virgin Olive Oil displays delightful aromas of ripe apple, sweet spices and almond, flavours of sweet apple with hints of grassiness and citrus leaf accompanied by a luscious velvety feel in your mouth.
The vibrant complex fruity flavours are matched with a pleasantly robust pepperiness, a measure of complete freshness that is an absolute delight to the senses.
We invite you to experience the unique and unsurpassed flavour, freshness and quality of premium Cockatoo Grove Midnight Organic Extra Virgin Olive Oil. 
Australian organic, extra virgin olive oil, picked and cold pressed in the cool of the night.
For full flavour and health, dress salads, vegetables, grilled meat and seafood with a generous drizzle, a squeeze of lemon, salt flakes and freshly ground pepper. Drizzle over your favourite pasta dishes to elevate flavour and use as a stunningly simple dip for crudités and bread along with dukkha or salt.