Organic Apple Vinegar with Balsamic Vinegar of Modena (250mL)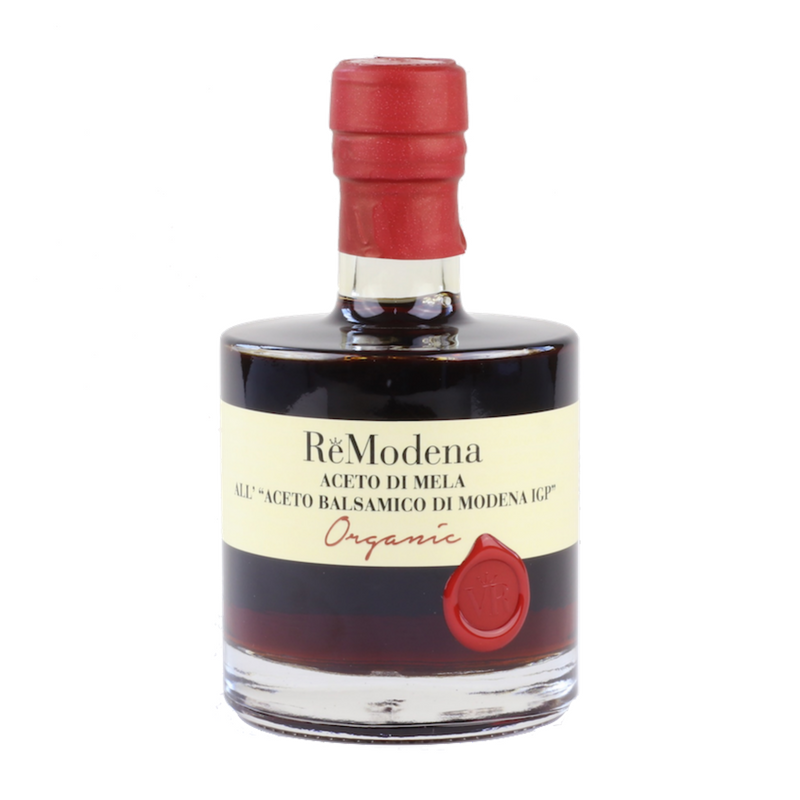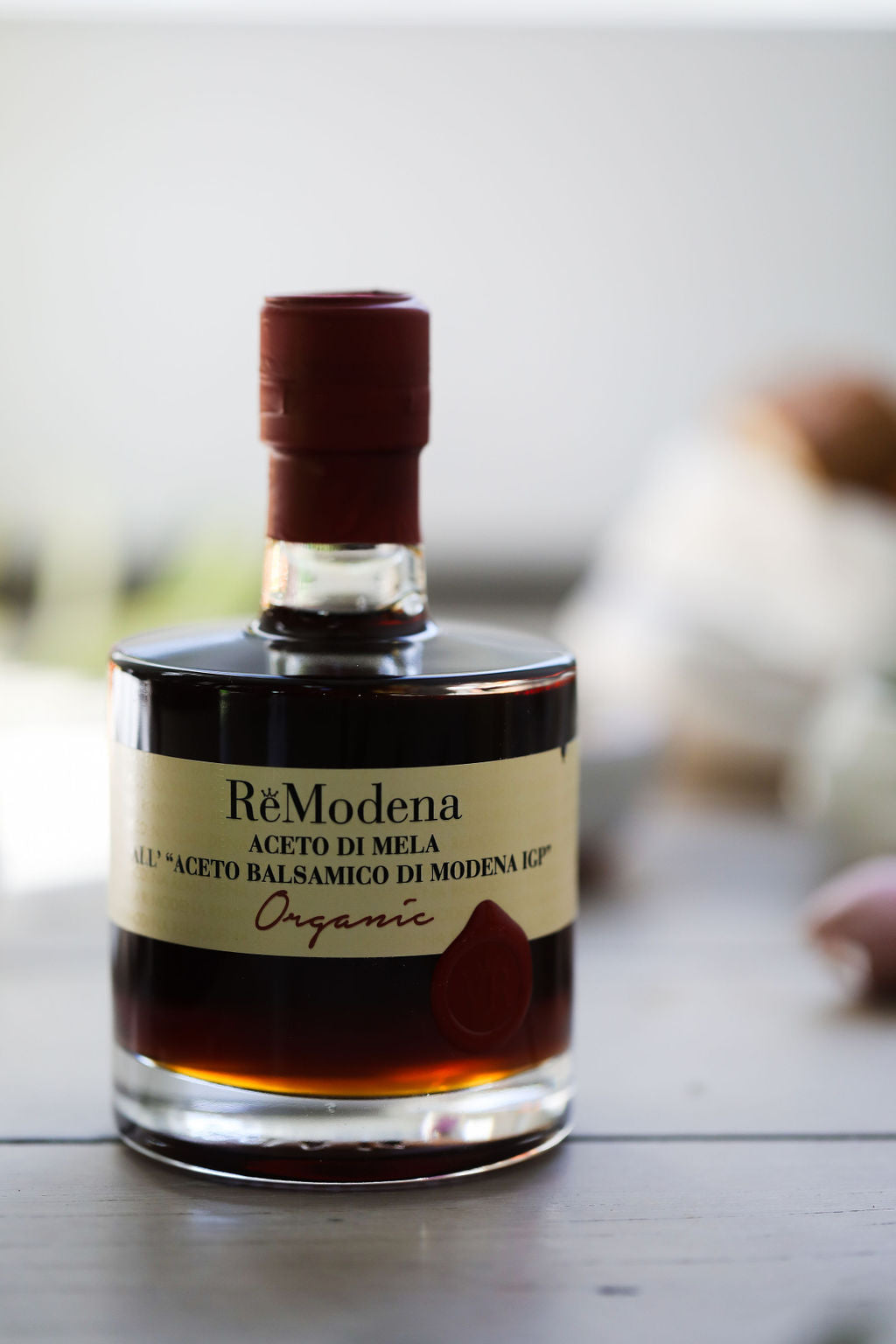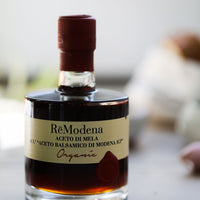 Organic Apple Vinegar with Balsamic Vinegar of Modena (250mL)
ReModena Organic Apple Vinegar with Balsamic Vinegar of Modena is the result of a marvellous combination of apple juice, apple vinegar and cooked must aged in oak barrels. It is a unique recipe that is perfect for both sweet and savoury dishes. This dense, aromatic dressing transmits the essence of its apple flavour with a rounded, velvety, low acidity.

Characteristics
A dense amber colour. A strikingly sweet and extremely pleasant aroma. A rounded full-bodied taste with a slight hint of acidity brings lightness to its flavour.
Organic apple juice, organic apple vinegar, organic grape must.
Drizzle over salads, cheese, meat, fruit salads, vinaigrette, grilled vegetables, ice-cream, cakes to add a brightness and extra dimension of flavour.